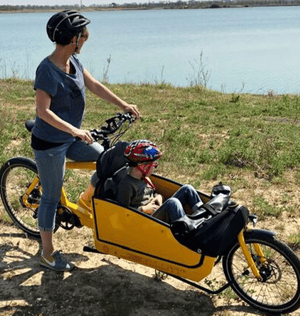 With my employer's Lease a Bike option, we jumped for joy and then immediately looked for and put together a cargo bike intensively and with a lot of love. It's great to be so flexible and to be able to afford it. Lease a Bike is the best thing that could have happened to us.
Silke Winkler
My special Lease a Bike experience was a telephone contact with your employee in the claims department. She was the proverbial angel and took care of everything. Five stars and an enthusiastic customer who also recommends Lease a Bike because of this experience!
Thomas Diening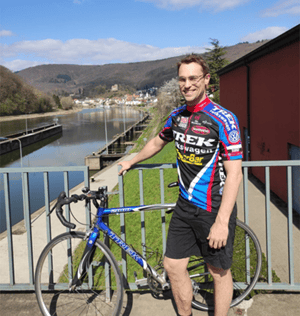 I realise that I'm on the right track with Lease a Bike when I regularly cycle past the cars stuck in traffic jams in a good mood.
Christian Hesse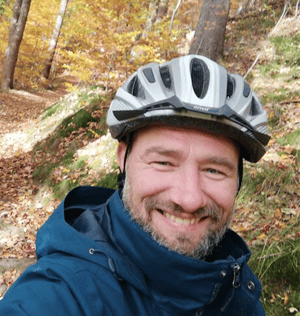 When my company bike was stolen, I quickly found and received a new one as a replacement without any trouble. I have done many good tours with the bike and discovered great new places and beautiful views.
Wolfram Rettinger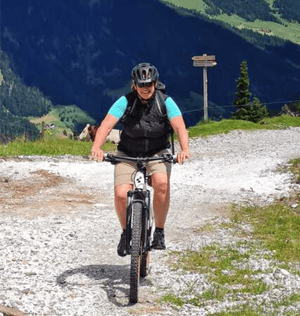 Fast and perfect processing. Good services. And above all, lots of fun with the great bike. Always happy to return!
Claudia Wahl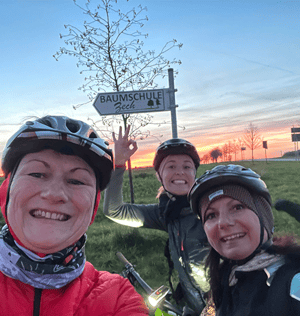 Riding an e-bike is simply a great way to balance out my job in the office. With Lease a Bike, everything went very easily and I'm happy that I have a great e-bike for little money per month that is regularly serviced.
Andrea Lurtz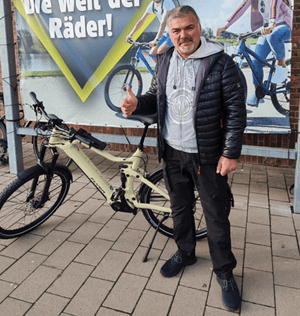 The terms of the contract are transparent, the order processing was smooth and the order confirmation was very quick. When calling the hotline, very good support and advice, personal contact and direct contact person, quick answer to all questions.
Osman Akay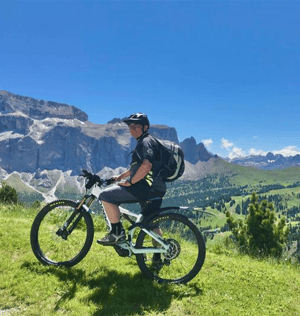 Super simple handling and great service with the e-bike from Lease a Bike. With the e-bike, relaxed and wonderful touring experiences became possible, with which one only dared to dream with a normal bike rider.
Christian Stegmann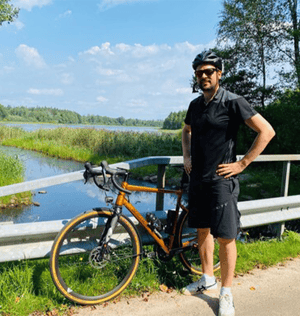 The process of signing the contract was quick and smooth - simply great. When I decided on a bike, everything was very quick and uncomplicated, so that I could start cycling after just a few weeks. The customer service is also good if you ever have a question.
Christian Schulz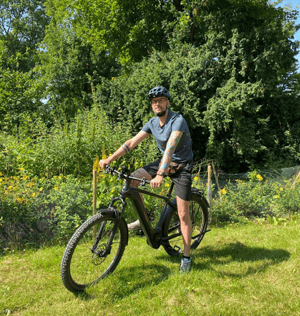 I have been using the service for almost 1 1/2 years and will also conclude a new contract after the term. The win-win situation is guaranteed on both sides, for the provider as well as for the consumer.
Benjamin Rees